Tomb of Sand by Geetanjali Shree was all the rage when it became the first novel translated from an Indian language to win the International Booker Prize last year. Many of us — okay, I acquiesce — many of us bookworms flocked to the stores to get ourselves a copy but how many have read another translated work by a woman ever since?
Every year August is celebrated as the Women in Translation Month. According to the eponymous organisation, less than 31 per cent of English-language translations are produced by women, and only 36 per cent of translated works come from non-European nations.
The goal of Women in Translation Month is to encourage publications to be more receptive to the writings of women authors and translators as well as to increase reading of works by women, transgender, and nonbinary writers from all nations, languages, religions, and classes.
Let's take a look at 5 books from women in regional languages you can begin reading in honour of Women in Translation Month.
Selected Stories of Amrita Pritam, translated from Punjabi by Amritbir Kaur
In virtually all of Pritam's stories, women are the main protagonists. These women are strong-willed and devoted to their children, but they are frequently compelled to give in to peer pressure. When society closes in on them, they are left to fend for themselves yet accept their lot. Pritam's short stories serve as a reflection of women's continuous battle for personal autonomy.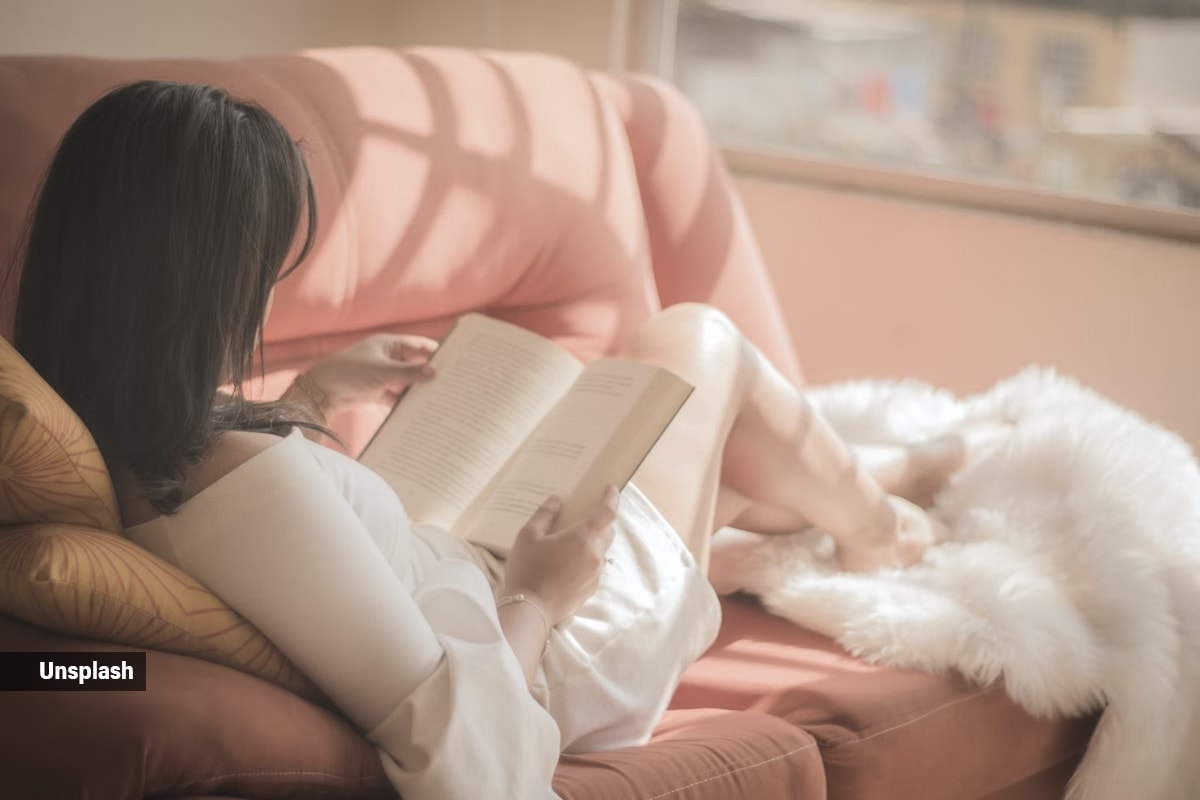 Every year August is celebrated as the Women in Translation Month. (Source: Unsplash)
The First Promise by Ashapurna Devi, translated from Bengali by Indira Chowdhury
It is the tale of a smart, independent lady who struggles to understand the oppressive limitations of domesticity in Bengal in the 19th century. The story follows her from her early years in a rural Bengali village to her marriage to a relatively carefree but adoring young man and her unwavering commitment to ensuring the education of her one and only daughter.
The Roof Beneath Their Feet by Geetanjali Shree, translated from Hindi by Rahul Soni
Rooftops have become spaces synonymous with freedom. 'In The Roof Beneath Their Feet', through the use of their roofs, Chachcho and Lalna forge a bond that stands the test of time and memory. Lalna suddenly needs to depart one day and won't be able to return until after Chachcho's death. Chachcho's nephew struggles to put together his recollections of the two ladies, one of whom is his mother, amidst rumours and neighbourhood chitchat. He could be destroyed by the truth he seeks, but avoiding it is not an option either.
Hangwoman by K.R. Meera, translated from Malayalam by J. Devika
Hangwoman has a unique idea and is widely recognised as a modern Indian feminist classic. It takes place during the turn of the century in Kolkata. The main character, Chetna Grddha Mullick, hails from a line of hangmen and becomes the nation's first female executioner. The author deftly examines problems of gender, class, and criminality via the narrative of a memorable woman.
Citadel of Love by Pratibha Ray, translated from Odia by Monalisa Jena
'Citadel of Love' is based on folktales, legends, and myths and is set in 13th-century Odisha, which is regarded as the state's golden age and the time of the Konark temple. Charles, a modern-day foreigner, travels to Konark with his fiancée to investigate the area. He begins to have unusual experiences when he unearths palm leaf scrolls and writes down legends that have been passed down through the years. He is particularly troubled by a woman's statue until he is taken back in time to when she was still alive and the Konark complex was still being built. Even as a new romance blossoms in Charles' life, two mysterious love stories from the past come to life.
📣 For more lifestyle news, follow us on Instagram | Twitter | Facebook and don't miss out on the latest updates!